Teacher Sample Set | Soy Wax Candles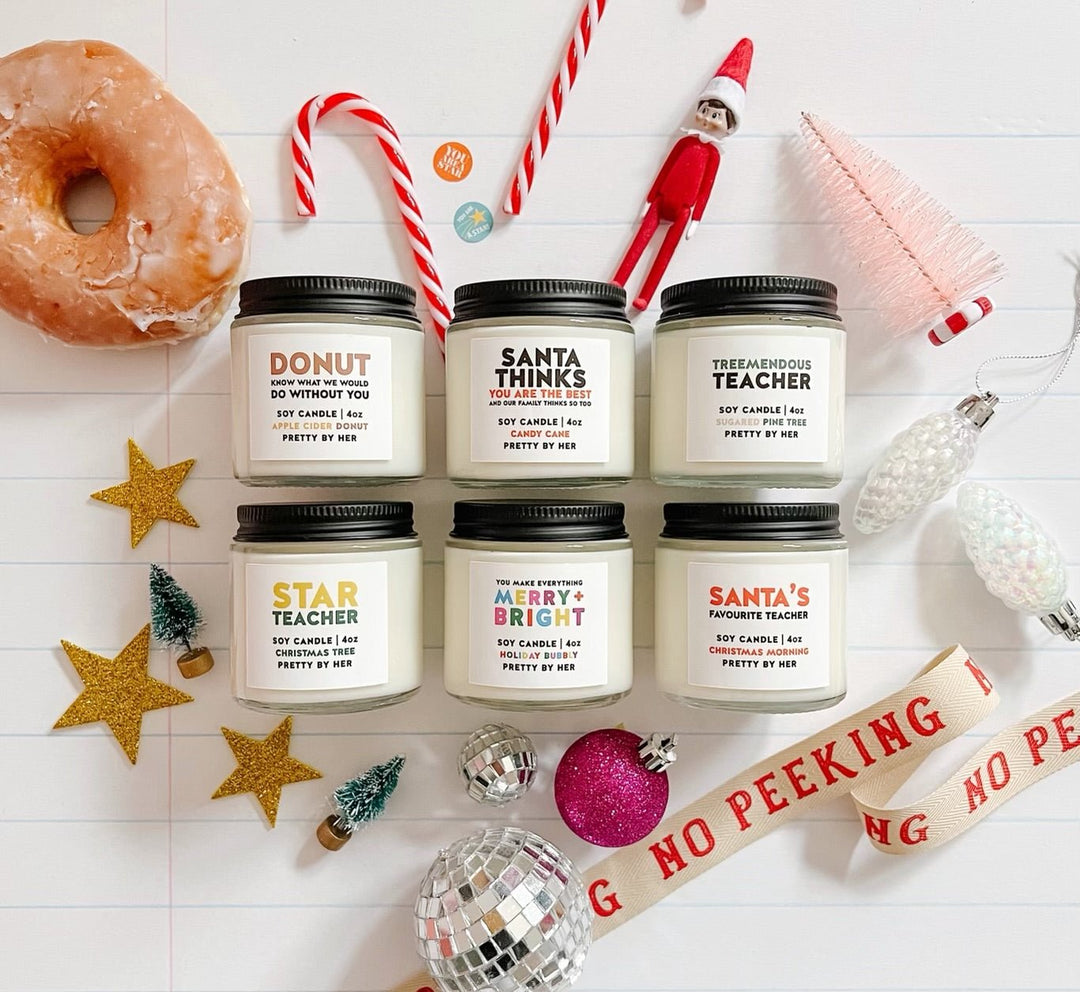 Teacher Sample Set | Soy Wax Candles
Regular price
$64.00
$64.00
Thank your favourite teachers this holiday season with our brand new Teacher Sample Set. This limited edition sample set includes 6 4oz samples of our favourite Winter + Holiday candle scents with clever teacher themed labels.
The Teacher Sample Set features:
Star Teacher - smells like a freshly cut Christmas tree.
Treemendous Teacher - smells like deep rich pine needles, baked vanilla sweetness, warm holiday spices and rich sugary cookies.
Santa Thinks You're the Best and our family thinks so too - smells like a cool and minty Candy Cane scent with a sweet holiday twist.
Donut what we would do without you - smells like spicy cinnamon, sweet sugar, vanilla + tonka bean on a bed of fresh pressed apple cider.
Santa's Favourite Teacher - smells like warm holiday nostalgia, rich with deep berry notes, fresh evergreen cuttings and warm mahogany undertones.
You Make Everything Merry and Bright - smells like a beautiful glass of sparkling fruity champagne topped with all the familiar scents of a holiday party. Deep coniferous needles, rich cognac, warm musks and sweet vanilla sugars. 
6 x 4oz Teacher Holiday Scents
Enjoy FREE shipping on orders over $100
We donate to mental health